Have a Vehicle With Engine Problems? We'll Buy It for Good Money!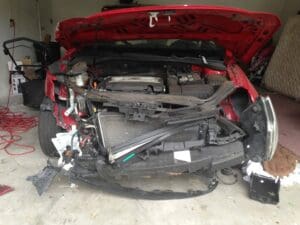 Do you have a vehicle with engine problems that you're looking to sell? Are you tired of spending money on your car only to have new problems arise? Now is the time to sell your used, or inoperable vehicle. Not only do we want to buy your car, truck, SUV or van here at Cash Auto Salvage, we will pay you top dollar for it. We'll buy your vehicle regardless of its condition, age, make, or model, and promise to give you the best price for it, no matter what issues it may have.
Cash Auto Salvage is a vehicle recycling and salvage company located in New York, with a network of salvage and junkyards spanning the United States. We're dedicated to providing fast, quality service that helps people both get rid of their junk vehicles and make a few bucks in the process. We want your car, truck, or van no matter how it looks or runs. Even better, we'll tow it from your lot for free and give you cash for it on the spot.
The Best Deal for Your Vehicle With Engine Problems
Chances are, even if your car has engine problems, there are still working parts in it. Our business is not restoring cars to mint condition, but rather safely recycling and salvaging the vehicles we buy, which in turn helps other drivers stay on the road and reduces the need for brand-new materials in the future. When we purchase a car, truck, or van, our junkyards will refurbish any working parts and recycle as much material as possible. This not only cuts down on the energy and resources needed to make new parts for new vehicles, it saves others money when they need replacement parts.
With Cash Auto Salvage you will:
Have access to coast-to-coast service – Our nationwide network of junk and auto salvage yards ensures that we can buy your vehicle no matter where you are located. We also guarantee that no matter what issues it has–whether it is engine problems, broken windshields, missing mirrors–we will still buy it.
Save money – We won't charge you pickup fees.
Have Peace of Mind – We recycle and salvage in ways that are friendly to the environment.
Save Time: There are only so many hours in a day and you shouldn't have to waste them shopping around for the best deal. To add to that, we strive for same day service, so you can request your quote and receive your cash within the same day.
Get the most cash for your car – When we say we pay the best prices, we mean it.
We'll Buy Your Vehicle With Engine Problems
Call for a Quote: Dial 1 855-922-3095 to speak to a local rep.
We'll Tow Your Van, Truck, Car, or SUV for Free
Get Paid Cash on the Spot for Your Vehicle With Engine Problems