Don't just let it sit there! Our junkyard will pick up your vehicle anywhere within the greater Sacramento area – FREE!
Call us for a free, no-hassle quote.
[fusion_text]
Cash for Cars in Sacramento, CA
At Cash Auto Salvage, we are available 7 days a week to buy your car and give you cash. There is no catch, and there are no tricks; we give you a quick estimate, then we take your old car and give you the cash.
Why Should You Come to Us for Cash for Junk Cars in Sacramento, CA?
Cash for junk cars is a great way to get the money you need and to unload an unnecessary car in the process. Many people have cars that barely work or don't work at all, and they don't know what to do with them. If you are in this position, you can come to us, or we can come to you. We even provide towing services if your car isn't working, so you can still get your cash fast.
How Does Junk Car Buying in Sacramento Work?
It's incredibly easy to get cash for your car as soon as you need it. All you must do is follow these simple steps, and we'll do the rest.



Call us today for a free instant quote.




If you decide to sell your car to us, make an appointment to have your vehicle picked up for free.




When it's time for your appointment, we will pick up the car. Make sure you are available so we can give you cash for your vehicle.



That's it! You don't have to worry about getting an inspection for your car or anything else. At Cash Auto Salvage in Sacramento, CA, we take care of everything.
What Condition Does My Car Have to Be In for Me to Get Cash?
The condition doesn't matter! Your car can be in great condition, or it can no longer be running. No matter how old or new, no matter how beat up, we want to buy your car and give you cash. This is a great opportunity for anyone who has wondered what to do with an old car. Now i's your chance to get rid of it and to get paid too!
Recycling Your Junk Car in Sacramento, CA
Recycling is important, especially in a place like Sacramento, CA. With its large population, we can do a lot when it comes to making a positive impact on the world. Recycling your junk car in Sacramento, CA means saving space in landfills, which are slowly taking over land space around the globe.
Besides treating the Earth much better, you'll also be able to make some money! You could have cash in your hands for your junk car you no longer want. You can't deny how great that would be, so give us a call.
Call Cash Auto Salvage in Sacramento, CA Today!
We are a national company that has the interests of our clients at heart. We want to get you cash as quickly as possible, and no car will be turned away. Call 855-540-4649 to get your free quote and to make an appointment for us to come and get your vehicle.
[/fusion_text][fusion_text]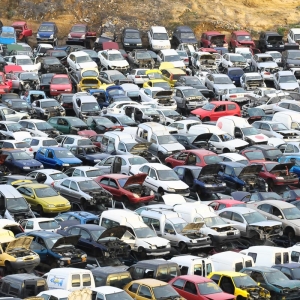 Sacramento is the capital of the state of
California
, and has been considered one of the most diverse and integrated cities in America. Additionally, Sacramento is nicknamed the
"Farm-to-Fork Capital
" of America due to its many restaurants that locally source their food from various farms surrounding the city. Sacramento is home to one professional sports team, the Sacramento Kings of the NBA.
[/fusion_text]
Don't want to call? Get an offer online by entering in your zip code.
Upon submitting, you will be redirected to our partner site for additional information.
Do I need to pay for towing?
No, every vehicle that we buy we pick up for free!
How do I get paid?
We pay our customers with cold hard cash, on the spot when we pick up the vehicle. We can also make arrangements to pay you with a money order or check.
How do you value my vehicle?
The value of each car is based on the year, make, and model. The more information you give us such as mileage and if there is any damage to the vehicle help us come up the highest most accurate price possible.
Is your junkyard open on Sunday?
In most cases, yes! Cash Auto Salvage is a nationwide junk car buyer that offers vehicle buying and towing services 7 days per week in some areas. Call us at 855-540-4649 to get a free offer and to find out if our junkyard near you is open on Sunday.