We Buy Junk Cars for Cash
Junk Car Buyers Pay Cash for Vehicles
There are thousands of junk car buyers across the country and millions of vehicles waiting to be salvaged and recycled. We've all seen those yards that are sprinkled with junk cars, rusting and sinking into the ground. Does this describe your lawn? Are you looking for a reliable junk car buyer to haul away your unwanted vehicle and earn a few bucks in the process? Cash Auto Salvage is your one-stop destination for selling your inoperable, used or junk car, and we promise to give you the best price for it. We're not picky when it comes to buying vehicles. Doesn't matter what the condition, make, model, or age of your car, truck, or van is; we buy any and all cars.
Sound too good to be true? It isn't. We're not into playing games or making people jump through hoops. Your old rust bucket may not run, and probably has seen better days, but you should still be able to make a few bucks off of it. Why let your vehicle become a relic on your lawn when you could have cash in your pocket for it?
Our Junk Car Buyers are Top-Notch & Pay Top Dollar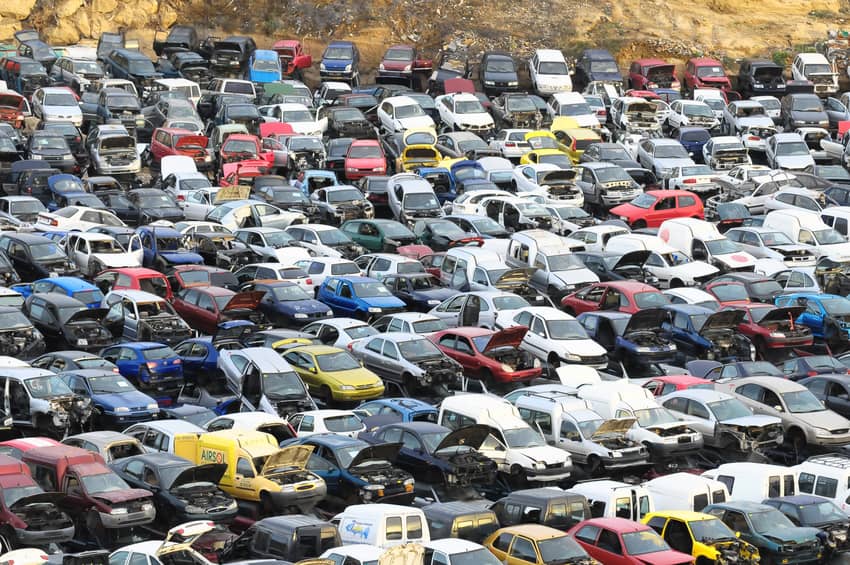 We are an auto salvage and recycling company with a nationwide network of junk car buyers and auto salvage outlets. We are dedicated to providing service to customers across the United States. Our mission is to help people dispose of their old, rusty, unreliable junk vehicles in exchange for top dollar. We're not in the business of flipping and restoring cars. Instead, we salvage and recycle vehicles in ways that are friendly to the environment and help to reduce the amount of new materials needed to make vehicles and other products in the future.
The Perks of Selling to Us
Quick Cash – Every auto salvage company promised to pay the best money for your car. We actually do. Even better, with same day service, you can request a quote at breakfast and have cash in your pocket by dinner time.
We're Ecologically Friendly – We take pride in recycling and salvaging all vehicles we buy, and are proud to do our part to reduce the impact vehicles have on the environment.
Save Time – Searching for a good offer can be time consuming and lead to a lot of dead ends. Why continue shopping around when you've already found the best deal?
Reliable Service – It's easy to request a quote and be on your way.You're a phone call or click away from your instant quote. Give us a call at 1 855-922-3095 or request a quote by filling out our contact form.
Any Location, Any Vehicle – Our coast-to-coast network of junkyards ensures that wherever you are, and whatever you have to sell, we can provide our service to you.
Save Money – Some companies charge to tow your vehicle. We don't. Why take away from your payout?
We Have Junk Car Buyers Nationwide
Call 1 855-922-3095 to chat with a local representative and receive your instant quote today.
One of Our Trained Technicians Will Tow Your Car, Truck, Van or SUV Away for No Charge
Our Junk Car Buyers Will Pay Cash (or check) on the Spot for Your Vehicle