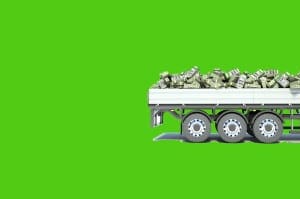 Did you know that your old or totaled car is actually worth money?  If you are trying to figure out what to do with a car that you have just sitting around, you need to call Cash Auto Salvage today.  We are a network of junk car buyers that are dedicated to giving you the highest purchase price for your junk cars.  We offer free junk car removal for every vehicle, no matter what the condition.  Our process is quick and easy, and we will provide you with a free offer with only a few details.
Free Offer for the Purchase of Your Junk Car
If you have a junk car that you need to get rid of, all you need to do is call 1-855-922-3095.  We will ask you a few questions about your vehicle, and we will provide you with an offer on the spot.  If you would prefer not to call, we also offer a fast cash for cars form that only takes around 2 minutes to fill out.  Once you have submitted the form, we will contact you with our best offer for your car.
Free Pick Up
Once we have made you an offer, and you accept it, we will work with you to make arrangements that are most convenient for you.  We can pick up any car, SUV, truck, or van at whatever location that works best for you, including your home or office.
Get Paid
Once we pick up the vehicle, all you have to do is give us the keys if they are available, and we will pay you the cash that you agreed to from our offer.  We strive to make the process as easy and stress free as possible so that you can get paid for your vehicle without all the hassle.
What We Accept
At Cash Auto Salvage, we accept nearly any vehicle.  We will recycle cars, trucks, vans, and SUVs that are in any condition.  We accept all makes, models, and years of vehicles, so you can finally get rid of that junk car that you just do not know what to do with.
If you do not have the keys or title for the vehicle, that is not a problem.  All we will need from you is a copy of your license or ID, as well as a copy of the vehicle registration.  It does not matter if the registration is expired, as long as the information on it matches your ID.
When you accept our offer, we are usually able to handle your request within 24 hours, but most are taken care of within a few hours for your convenience.  We will pay you by cash, check, or money order when we pick up the vehicle – its your choice!
Our goal is to make this a quick and easy way of getting paid for your junk car.  Our network will provide you with the best pricing possible so that you can get on with your life. Get a free cash for cars quote today.